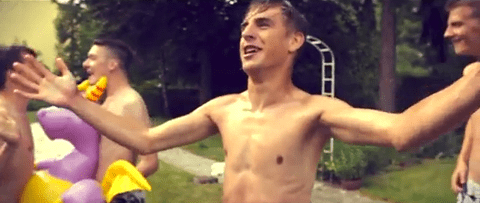 I'll deny ever writing this: I like Carly Rae Jepsen's single "Call Me Maybe." I tried to resist, but constant repetition, the catchy tune and President Obama's rendition of the track all changed my mind. The video's gay ending didn't hurt, either.
While my reluctant support for the song can be described, at best, as "warm," the gents in this video are definitely hot and heavy for Jepsen's anthem, and show of their hot bodies to prove it.
Watch the guys — and some of their gal pals — get wet and wild AFTER THE JUMP. It is, after all, Wednesday. We all deserve a little break.