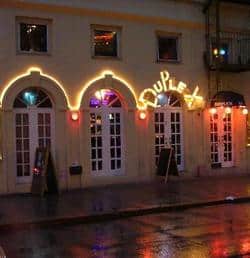 An unidentified woman claims she was raped in the bathroom of the New York City bar Duplex after pride last weekend.
According to sources who spoke with DNAinfo, the attack happened in an upstairs bathroom in the Christopher Street bar at about 12:30 in the morning. She did not, however, tell staff members. Duplex owner Tony DeCicco had no comment.
There's no word how police are proceeding with this case, but it's certainly a disturbing thought: a rapist trying to seem innocuous while blending in with gay men, an environment in which most women, I think, would feel safe and secure.