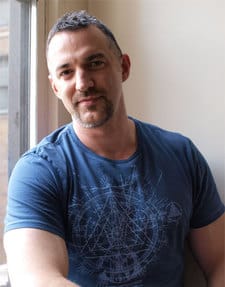 A hearty congratulations to Carl Siciliano, the executive director and founder of NYC's Ali Forney Center, a homeless shelter and center for LGBT youth. It was just announced this morning that the White House has selected Siciliano as a Champions of Change Fight Against Youth Homelessness. The awards ceremony will take place on July 12th.
"It is thrilling that as we celebrate the 10th anniversary of the Ali Forney Center, we are also being recognized by the White House for our pioneering work on behalf of homeless LGBT youth," Siciliano said in a statement.
More from Siciliano:
When we opened the Ali Forney Center, the challenges we faced were daunting; there was very little awareness of the plight of homeless LGBT youth, especially on the federal level, and it was difficult to obtain support for our work.

I am very grateful to President Obama for recognizing the needs of homeless LGBT youth and incorporating their care into his vision of ending youth homelessness. I am also grateful to the White House for recognizing the quality, innovation, and  importance of the Ali Forney Center, which is a testament to all of the individuals who have served on the board, staff and as volunteers.
Hopefully the award will bring more attention to Siciliano's crusade. Demand for beds at the center has skyrocketed in recent years. To help alleviate the crush, the Ali Forney Center and their allies have launched the Campaign for Youth Shelter, which is asking the city and New York state for $3 million in funding that will help accommodate LGBT youth who are struggling on the street.