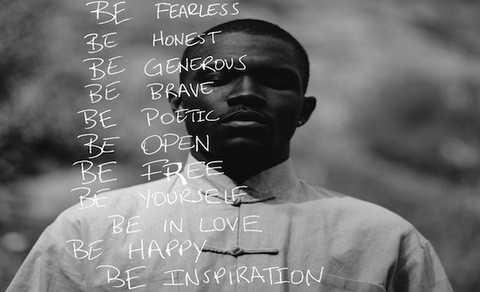 Like Russell Simmons, Beyoncé is tickled pink to hear that her collaborator, singer Frank Ocean, who wrote her track "I Miss You," came out last week. To show her support, the pop-star posted the above picture and poem on her official website.
Speaking with PrideSource last year, Beyoncé expressed her awe at the "confidence and fearlessness it takes" to come out.
Beyoncé's husband, Jay-Z, also praised Ocean, writing last week that he "admire[s] the great courage and beauty and fearlessness in your coming out."