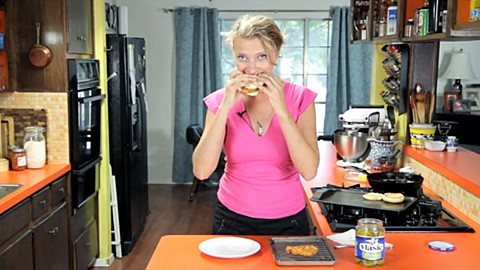 Yesterday, Chick-Fil-A COO Dan Cathy said the chain was "guilty as charged" of making donations to anti-gay causes.
Those of you torn between loving the taste of Chick-Fil-A's sandwiches and hating its bigotry have no excuse now, because you can just follow the amazing Hilah Johnson's recipe and do it at home.
Watch this now and pass it on, AFTER THE JUMP…
And remember, chow down at Chick-Fil-Gay!