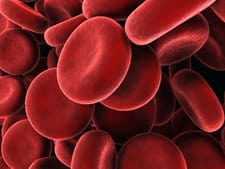 China's communist government quietly lifted its ban on lesbians giving blood this week. Men who are sexually active with other men, however, are still prohibited from donating life saving plasma.
Via CNN:
The Chinese Ministry of Health has lifted a 14-year-old ban on lesbians donating blood in effect as of July 1.

The ban still applies to men who are sexually active with other men, but celibate homosexuals are permitted to give blood, according to the Ministry of Health's website.

The original ban, enacted in 1998, barred homosexuals of both genders from donating blood out of a fear of spreading HIV and AIDS.

…

"It's scientific that the policy doesn't mention homosexual identity but only fences off some who have certain sex behaviors, because AIDS is not caused by one's homosexual identity but improper sexual behavior," [lesbian activist] Xian told the Global Times.
The United States, as we know, still bans men who have sex with men from giving blood.