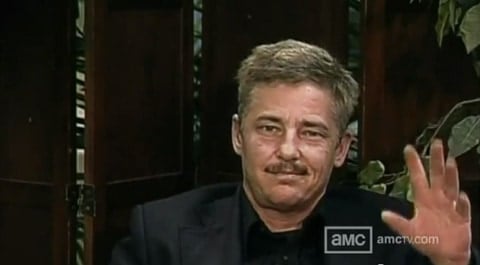 Dennis Croft, a "Lieutenant" at a security firm in Ringgold, Georgia, is the only transgender man on a reality program currently on the air. He was profiled last night on AMC's Small Town Security.
In the pilot, The Chief, who anchored a public access television talk show five years ago, yearns to return to her hosting duties but differences with the station's management have prevented her from doing so.  After some negotiations, she convinces UCTV to allow her to return.  Her first guest is JJK Security employee "Lieutenant" Dennis Croft who oversees and trains the security officers at the company.  Five years ago, on The Chief's show, Croft came out as transgender to the small Georgia community.  As he returns to television, in a moving interview he comes out to Small Town Security viewers, telling everyone that transitioning allowed him to "feel free."
Check out a clip from the show, AFTER THE JUMP…
GLAAD interviews Croft on its blog today.