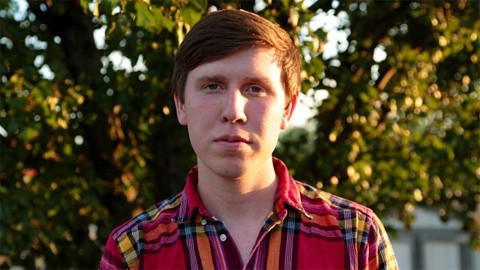 Another case of anti-gay discrimination from the Boy Scouts.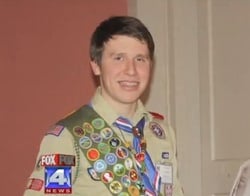 Eric Jones, an Eagle Scout and camp counselor for the Boy Scouts in Missouri, came out to the camp director over the weekend and was summarily fired, the NY Daily News reports:
"He said I was deserving to be there, but he had to follow the policy of BSA," Jones said.
Jones said that while he knew of the Boy Scouts policy, he thought that the director "would overlook it" because he had been working at the camp for nearly five years.
"This is definitely good for me. I'm generally happy," Jones said, describing how he feels a day later.
"But most importantly, I feel discriminated," he added.
Watch an interview with Jones from FOX4KC, AFTER THE JUMP…
Jones' conversation with the camp director about his sexuality, was filmed by Ryan James Yezak, the director whose documentary-in-progress, Second Class Citizens, made a splash on the web earlier this year, after Jones consulted with Yezak on how he should come out. Jones' story will appear in Yezak's film.
The Boy Scouts recently announced it would review its policy on gays but promised no solutions after a petition campaign from GLAAD inspired by the ousting of Ohio den mother Jennifer Tyrrell, one that Eagle Scout Zach Wahls has also been heavily involved in.
According to a notice from Change.org, Tyrrell will deliver 300,000 petition signatures in support of her reinstatement to the Boy Scouts of America's headquarters in Dallas, Texas on Wednesday. Video may take a few seconds to load…