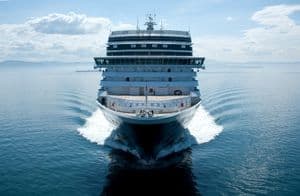 Passengers onboard the MS Nieuw Amsterdam for an all-gay Mediterranean cruise will not be making their scheduled stop today in Casablanca. Why's that? Because, according to trip organizers RSVP Vacations and cruise company Holland America, "local authorities" in Casablanca have revoked the ship's permission to dock, presumably because she's full of gays.
The Moroccan tourist ministry denies everything. From Reuters:
Morocco's Tourism Minister Lahcen Haddad said no official decision had been made to prevent the ship from stopping in Morocco.

"We don't ban cruise ships here and we never ask our visitors about their sexual preferences," he told Reuters. Asked if the MS Nieuw Amsterdam could still visit Morocco, he said: "They can if the organisers want to".
While the tourism ministry may be unruffled by the private sexual lives of day-tripping cruisers, Reuters notes that the same cannot be said of the Moroccan media. Apparently, several news outlets last week reported nervously on the imminent arrival of the MS Nieuw Amsterdam and her fabulous human cargo, and it seems conceivable that cruise organizers may have become worried about their passengers' safety. (In Morocco, homosexuality is punishable by up to three years in prison.) 
The MS Nieuw Amsterdam set out on Friday from Barcelona. On her week-long gay cruise, Casablanca was to be her only non-European port of call.