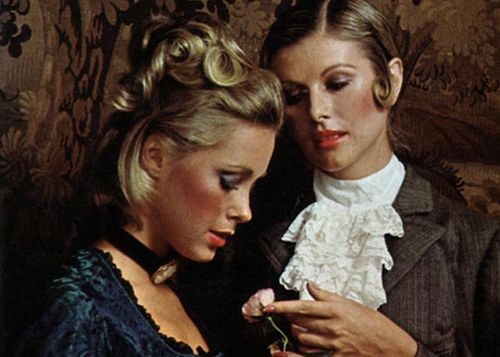 Happy birthday to The Well of Loneliness, the pioneering lesbian novel published 84 years ago today in Britain. It hit mainstream bookshelves at the end of July, and initially drew praise from critics who appreciated its empathetic, psychologically acute depiction of "sexual inverts" (of which the author, Radclyffe Hall, was one.) From Wikipedia:
James Douglas, editor of the Sunday Express newspaper, did not agree. Douglas was a dedicated moralist, an exponent of muscular Christianity, which sought to reinvigorate the church by promoting physical health and manliness. His colorfully worded editorials on subjects such as "the flapper vote" (that is, the extension of suffrage to women under 30) and "modern sex novelists" helped the Express family of papers prosper in the cutthroat circulation wars of the late 1920s. These leader articles shared the pages of the Sunday Express with gossip, murderers' confessions, and features about the love affairs of great men and women of the past.

Douglas's campaign against The Well of Loneliness began on Saturday, August 18, with poster and billboard advertising and a teaser in the Daily Express promising to expose "A Book That Should Be Suppressed". In his editorial the next day, Douglas wrote that "sexual inversion and perversion" had already become too visible and that the publication of The Well brought home the need for society to "cleans[e] itself from the leprosy of these lepers". For Douglas the sexological view of homosexuality was pseudoscience, incompatible with the Christian doctrine of free will; instead, he argued, homosexuals were damned by their own choice – which meant that others could be corrupted by "their propaganda". Above all, children must be protected: "I would rather give a healthy boy or a healthy girl a phial of prussic acid than this novel. Poison kills the body, but moral poison kills the soul" …

[The book's nervous publisher] Jonathan Cape sent a copy of The Well to the Home Secretary for his opinion, offering to withdraw the book if it would be in the public interest to do so. The Home Secretary was William Joynson-Hicks, a Conservative known for his crackdowns on alcohol, nightclubs and gambling … He took only two days to reply that The Well was "gravely detrimental to the public interest"; if Cape did not withdraw it voluntarily, criminal proceedings would be brought.

Cape announced that he had stopped publication, but he secretly leased the rights to Pegasus Press, an English language publisher in France … With publicity increasing demand, sales were brisk, but the reappearance of The Well on bookstore shelves soon came to the attention of the Home Office. On October 3 Joynson-Hicks issued a warrant for shipments of the book to be seized …

 Singapore's lovely alternative to a Pride Parade: A huge pink dot.

 200 PhD's against that ridiculous Regnerus study about gay parents:
… the author is unable to distinguish between the impact of having a parent who has had a continuous same-sex relationship from the impact of having same-sex parents who broke-up from the impact of living in a same-sex stepfamily from the impact of living with a single parent who may have dated a same-sex partner; each of these groups are included in a single "lesbian mother" or "gay father" group depending on the gender of the parent who had a same-sex relationship. Specifically, this paper fails to distinguish family structure and family instability. Thus, it fails to distinguish, for children whose parents ever had a same-sex relationship experience, the associations due to family structure from the associations due to family stability. However, he does attempt to distinguish family structure from family instability for the children of different-sex parents by identifying children who lived in an intact biological family …

 Bradlee Dean suggests that the LGBT rights movement is a Trojan Horse for pedophilia, and that gay blogs have refused to condemn Jerry Sandusky. He's not real hot on research, huh?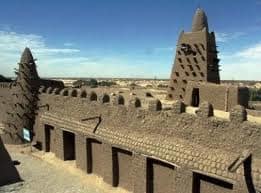 New tween fad: Burning yourself with ice and salt. What happened to planking?

 Jennifer Keeton, counseling student program expelled for refusing to provide secular counseling to LGBT students, loses her discrimination case.

 A rather sunburnt looking Richard Dawkins gets 35 minutes on Al Jazeera. 

 By living in sin, are you breaking the law?

 On the import of Massachusetts's new HIV testing rules.  

 The destruction of ancient Sufi holy sites in Timbuktu continues amain.