Former MLB pitcher John Rocker shot into the headlines in 1999 with this statement: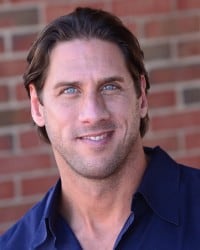 I'd retire first. It's the most hectic, nerve-racking city. Imagine having to take the 7 Train to the ballpark looking like you're riding through Beirut next to some kid with purple hair, next to some queer with AIDS, right next to some dude who just got out of jail for the fourth time, right next to some 20-year-old mom with four kids. It's depressing… The biggest thing I don't like about New York are the foreigners. You can walk an entire block in Times Square and not hear anybody speaking English. Asians and Koreans and Vietnamese and Indians and Russians and Spanish people and everything up there. How the hell did they get in this country?
Rocker later polished his anti-gay credentials by defending Ozzie Guillen's use of the word "fag" and slurring patrons at a restaurant in the gay Dallas neighborhood of Oak Lawn.
He's now a new columnist for Joseph Farah's wingnut conservative rag World Net Daily.
His topics thus far, according to Politico, which interviewed him:
Why immigrants should speak English. Why Big Government is dangerous. And whatever happened to personal responsibility?
He does, however, offer them a surprising answer when asked about gay marriage:
"Am I someone that thinks that I have the right to sit back and judge someone that I don't know, will never meet, on how they should live their life or what rights they can have to live their life the way they want to? I don't think I deserve that responsibility."
(via outsports)