Kirk Cameron's spokesman Mark Craig replied to a request from the Youth Caucus at Garden State Equality asking Cameron to sit down with them after his visit to Ocean Grove, NJ where he'll discuss the Bible's stance against gay marriage.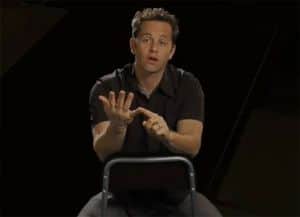 Wrote Craig to GSE's Corey Bernstein:
I would normally just write a simple reply, "Thanks for your invitation, however Kirk's schedule will not permit," but because you have taken some time to share some of your feelings, Kirk asked me to personally thank you on his behalf for your kind invitation and is very sorry he can not attend because of the schedule that weekend. I also want to thank you for taking the time to write and share your heart in your letter.
For this reason, I want to share this thought with you, from someone who sees and works with Kirk almost everyday of the year – I promise you his goal is not one of trying to hurt people in any way, in fact it is just the opposite. He has a concern for their well being – not only now, but eternally. He goes out to share a positive message through events like this weekend and I assure you he will only be presenting a positive/ inspiring message.
I would like to suggest if you really are interested in Kirk's thoughts on the matter, you can listen online to the interviews and comments Kirk has shared where he was given ample time to communicate his heart and thoughts. I hope you can attend the event and see for yourself.