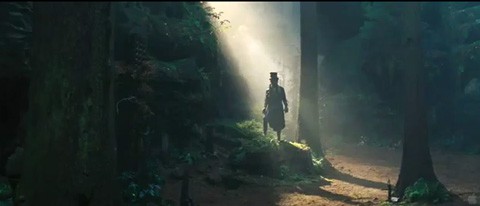 The Wachowskis have finally taken the lid off their forthcoming film Cloud Atlas.
An exploration of how the actions of individual lives impact one another in the past, present and future, as one soul is shaped from a killer into a hero, and an act of kindness ripples across centuries to inspire a revolution.
With Tom Hanks, Halle Berry, Hugh Grant, Hugo Weaving, Jim Sturgess, Susan Sarandon Ben Whishaw, and Jim Broadbent.
The 5-minute trailer is appropriately epic. Check it out, AFTER THE JUMP…