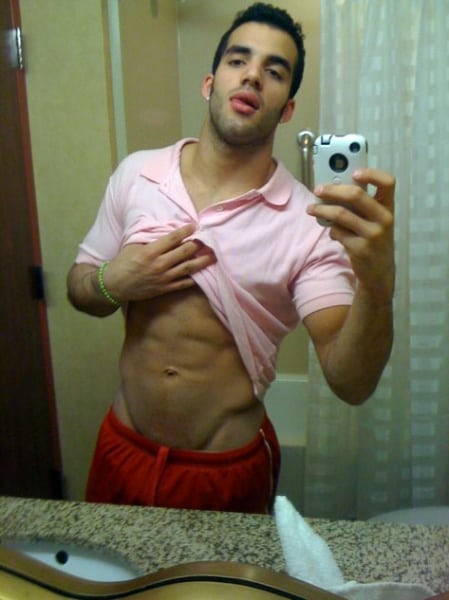 The U.S. Olympian gymnast has a habit of sexting women, Deadspin reports.
A NYT profile also pegs him as someone who enjoys being seen:
He insisted, though, that he is just as much of a showman and would like to work in entertainment someday.
"I want to do musicals, acting, Broadway, everything," Leyva said. He noted that only a few people have won an Emmy, a Grammy, an Oscar and a Tony. "My goal is to join that group."
One more shot, AFTER THE JUMP…
And more HERE.