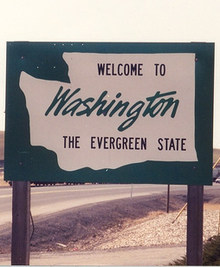 Yesterday I mentioned that Washington United for Marriage last month raised nearly $1 million for their fight to uphold marriage equality in the Evergreen State.
The group sent me their press release last night and I thought I would share some of their breakdown:
– Total online contributions were $219,000, with an average donation of just under $70.
– 79% of overall June donors contributed $100 or less.
– June brought in 3245 new donors, bringing the total donor pool to just over 7300.
– There were 482 out-of-state donations, totaling $105,587, with the average gift just above $219.
– House parties across the state brought in $31,552 from friends, neighbors and family members, who gave an average gift of $35.
– Two significant major donor gifts of $100,000 apiece from Microsoft co-founder Bill Gates and CEO Steve Ballmer.
Celebrating these numbers, Washington United campaign manager Zach Silk remarked, "What's so heartening about June is that people here are doing what they can."
No word on how much Washington's marriage opponents raised in June, but considering a majority of voters there support same-sex nuptials, I'm betting it won't be a million dollars.