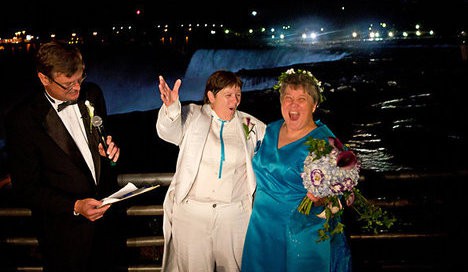 Today is the first anniversary of marriage equality in New York state! Congratulations to all the couples that were married on July 24 of last year.
Marriage equality added $259 million to New York City's economy, Mayor Michael Bloomberg and Council Speaker Christine Quinn said today:
At least 8,200 gay-marriage licenses were issued, accounting for more than 10 percent of the 75,000 wedding licenses issued in New York City in the past year, Bloomberg and Quinn said in a statement today, citing a survey conducted by NYC & Co., the city's marketing and tourism office, and the city clerk's office.