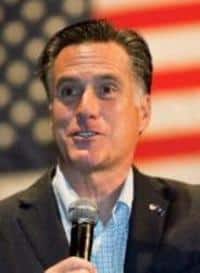 Mitt Romney tried to keep attention on "outsourcer-in-chief" Obama during his campaign appearances in Colorado today, but an AP report says that members of the audience wanted the GOP candidate to spell out his positions on some social issues.
He wasn't interested:
…One questioner asked why Romney didn't believe in applying principles of personal liberty to areas of private life, like the rights of gays and women; Romney responded by emphasizing that these were "tender" issues, but that he was particularly committed to protecting the life of the unborn.
Whether he likes it or not, Romney's going to have to get more specific, which means he'll likely have to align himself with the increasingly isolated anti-gay forces on the right, something that may not play well with the majority of Americans who support marriage equality.