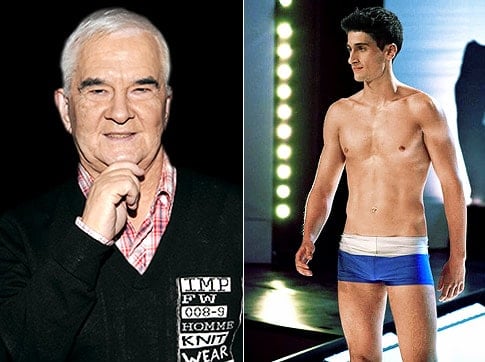 Lawyers for Renato Seabra, the Portuguese model accused of murdering, mutilating and then castrating his television personality boyfriend Carlos Castro in early 2011, claim the now 22-year old was suffering from delusions at the time of the crime and believed God was telling him to kill 65-year old Castro.
From Gay City News:
"Mr. Seabra developed a manic episode and became fulminantly psychotic," David Touger, the attorney for Renato Seabra, wrote in a court filing last year. "He acted on his delusional ideas when he attacked and killed Mr. Castro. He did not appreciate the wrongfulness of his actions, as he was acting as a conduit for God."

This mental disease or defect defense, or insanity defense as it is more commonly known, asserts that because the now 22-year-old Seabra could not tell right from wrong when he killed Castro, he cannot be held criminally liable. If a jury agrees, Seabra will be institutionalized until doctors decide he is no longer a threat. His trial may start as soon as September.
Seabra, who allegedly showered and dressed in a suit after the murder, may head to trial as soon as September.