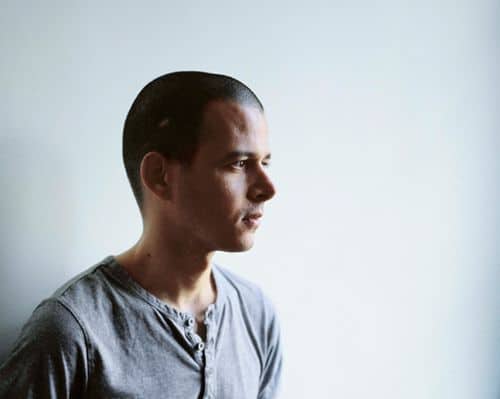 In 2009, Abdellah Taïa wrote to his family two years after he became the first Moroccan writer to come out as gay in an interview with the Moroccan magazine Telquel. As the journal Asymptote notes, "Morocco's biggest-selling newspaper denounced him, and many of the country's bloggers decried him, saying he should be stoned."
Wrote Taïa in 'Homosexuality Explained to My Mother':
I know I am scandalous. To you. And to those around you: neighbors, colleagues, friends, mothers-in-law… I know to what degree I'm involuntarily causing you harm, giving you worry. I expose myself by signing my real first name and my real last name. And I expose you along with me. I drag you along on this adventure, which is just the beginning for me and for people like me: To exist, finally! To come out of the shadows, head held high! To tell the truth, my truth! To be: Abdellah. To be: Taïa. To be both. Alone. Yet not alone at the same time.
Beyond my homosexuality, which I proudly claim, I know that what surprises and scares you is that I elude you: I am the same, thin as I've always been, with the same eternal baby face; yet I am no longer the same. You no longer recognize me, and you tell yourselves: "Where does he get those bizarre ideas? Where does he get the nerve? We didn't raise him like that… And not only does he talk about sexuality publicly—no, no, that's not enough for him—he also talks of homosexuality, politics, freedom… Who does he take himself for?"
Taïa's 2009 essay excerpted above has been published in English translation for the first time HERE by Asymptote, which also has an interview with him HERE.
(photo jeremy stigter / asymptote)