Richard Socarides wonders how Supreme Court Chief Justice John Roberts will vote in gay marriage cases: "Fundamentally, we see that Roberts thinks of himself not just as another Justice of the Court but as its Chief Justice and, as such, as the primary keeper of its legacy. He is fifty-seven, and could serve on the Court for another twenty years or more. In the context of public opinion on gay rights and same-sex marriage, twenty years is a very long time."

Former SNL cast member Victoria Jackson thinks gay pride at the Pentagon marks the beginning of the armegeddon.

Mitt Romney and the Republicans raised about $35 million more than President Obama in the Democrats during the month of June.

NASCAR drivers Kasey Kahne and Jimmie Johnson get out from behind the wheel and take off their shirts. Vroom-Vroom.

When it comes to anti-bullying regulation, not all Colorado schools are created equal.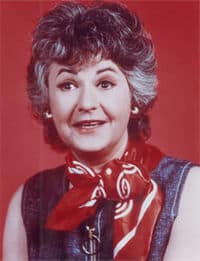 New York City has set aside $3 million to cement the Bea Arthur Residence for Homeless LGBT Youth, a housing project to be run by the Ali Forney Center.

Some are saying that E! fired gossip columnist Ted Casablanca for outing Jeremy Renner. Wait, what?

Meanwhile, Kelly Clarkson says she is still not a lesbian.

Fast-acting: Tom Cruise and Katie Holmes have reportedly reached a deal in their divorce settlement, and it only took two weeks.

Over 20 groups dedicated to Latino political and social concerns have launched a pro-LGBT public service campaign called Familia es Familia. "In the Familia es Familia brochure, a Latino parent talks of having kicked the son out of the house when he first said he was gay. 'It was eleven years before I understood what a mistake I'd made,' said the Hispanic parent. After more than a decade, the parent apologized, 'and now, after all this time, our family is whole again. I never want my son to experience that kind of rejection again.'"

Whoa: Scarlett Johansson will reportedly receive $20 million for the Avengers sequel.

Why are all superheroes so attractive?

American Family Association's Bryan Fischer thinks gay sex is a "menace to public health." That's ironic.

Maine Gov. Paul LePage is sorry for calling the IRS "the new Gestapo."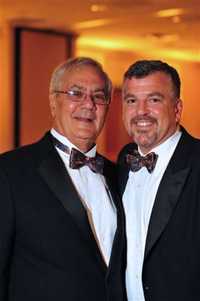 GLAAD President Herndon Graddick's remarks on Rep. Barney Frank's marriage: For decades, Representative Frank has blazed trails in tireless pursuit of equality for every American. It's only fitting that he's now become the first sitting Congressman to wed his same-sex partner, once again reshaping the texts of history and personifying the opinion shared by a majority of Americans who believe everyone should be able to marry the person they love."

With blood donations in decline and supplies dwindling, there are fresh calls on the FDA to lift its ban on men who have sex with men.

The Cookies, "I Want a Boy For My Birthday."

French pop group Aikiu uses gay porn in their music video, and it's genius.

Let the countdown begin: only two weeks until the HBO debut of Vito, a documentary about the late, great gay documentary filmmaker Vito Russo.

Rumor has it that producers are "in talks" with Adam Lambert to become a judge on American Idol, the show that launched his career.

The Newsroom recap.