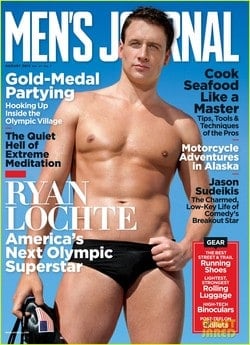 U.S. Olympic swimmer Ryan Lochte gets all shirtless for Men's Journal. God bless America!

Tea Party Rep. Mike Lee is upset over HBO show The Newsroom's portrayal of his 14th Amendment politics.

North Korean leader Kim Jong-Un reportedly produced a music video to garner support in the impoverished nation. You know what would probably cheer people up even more? Food.

Conservative actor and father of Angelina Jon Voight is backing Jane Pitt in the famous family's marriage equality row.

Submarines are now on the hunt for Amelia Earhart's remains.

A new app chooses gay Jews.

Man sues preacher for defamation over gay rumors: "[Pastor David] Myers then began telling members of his church — including the father of [Darrel] Bilbrey's fiancé — that the man was gay, according to the lawsuit. The pastor then demanded that Bilbrey call of his "sham" marriage and move out of state."

Some tactics used by 60s-era gangsters who extorted closeted men: "In some cases, the bulls would wait until the two men had gotten themselves into a compromising position before bursting into the room and identifying themselves as vice squad detectives, capitalizing on the fear, panic, and surprise they induced… [In other cases] a small dental mirror taped to the end of a cane [was inserted under the door], the better to see exactly when to pounce."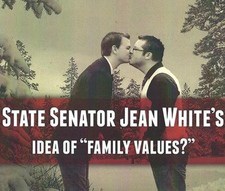 The Southern Poverty Law Center is demanding that Virginia official Eugene A. Delgaudio and his organization "Public Advocate of the United States," which the SPLC calls a hate group, stop using a gay couple's wedding picture to fuel anti-gay sentiment.

Happy engagement to actress Sofia Vergara.

Known for his ribald humor, Daniel Tosh reportedly crossed the line with a rape joke during a recent stand-up routine.

Rachel Maddow discusses the tenacity of Ron Paul and his die-hard supporters.

Actress Chloe Sevigny, who plays a transgender hit man in the British series Hit & Miss, is on the cover of OUT. "I was worried people would be angry that they didn't cast a real person who was transitioning," she said of taking the role. "I asked why they didn't, and the producers said they didn't find the right person. It's a big responsibility toward that community, and I wanted to do them right."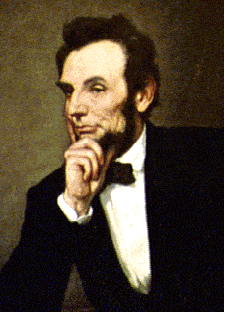 Appearing in Iowa today, President Obama saw a man dressed as Abraham Lincoln, pointed and declared, "Abraham Lincoln is in the house… My homeboy from Illinois, and an outstanding Republican endorsee."

The City of Seattle has joined Microsoft, Starbucks and others in filing a brief against the Defense of Marriage Act.

Britney Spears sharpens her claws on X-Factor contestants.

Long-dormant Christian right leader Ralph Reed is ramping up his national machine to take down President Obama. From Adele Stan's report: "Calling his faithful to action, Reed urged them to engage their friends and neighbors in his 2012 voter turnout effort. 'I want you to consider this a divine appointment,' he said."

New England Patriots owner Bob Kraft really wants his girlfriend to be an actress. His girlfriend is not good at it.

Incredible fashion curator Valerie Steele is putting together a show called "Queer Style: From the Closet to the Catwalk" for the Museum at FIT.