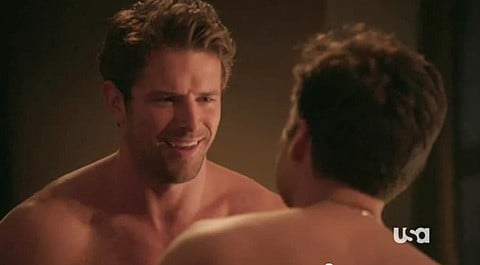 Greg Berlanti's new series Political Animals premieres this Sunday on USA. Andrew posted an extended trailer for it two weeks ago. It features Sigourney Weaver as a Clinton-esque former First Lady-turned-Secretary of State with a cheating husband.
She also has an openly gay son played by Sebastian Stan who's up for his share of trouble as you can see by the earlier trailer, and this clip, which features Stan and his star-struck online hook-up disrobing and getting down to business.
Watch, AFTER THE JUMP…
Check out an interview with Berlanti about the new soap here.