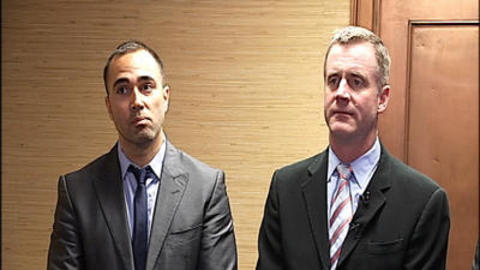 Clearly feeling the pressure from Will Trinkle and Juan Granados's anti-gay discrimination lawsuit against them, Virginia-based Roanoke Athletic Club announced via Facebook today that it is changing its "family membership" to "household membership," thereby tacitly saying two things: one, that they'll accept same-sex couples and, two, that family is still straight.
Our goal has been, and always will be to encourage and inspire health and wellness among all members of the communities we serve.

In keeping with this goal, and in recognition of the many contemporary households that can benefit from our facilities through discounted membership fees, we are pleased to announce that we have expanded our Family Membership into a new Household Membership with the following criteria:

Household Membership:

A household consists of a primary member and up to one additional household member that permanently lives in the household, and any of their dependent children under the age of 22 who also reside in the household on a permanent basis.

Club dues will not change; dues for the Household Membership will be the same as the Family Membership it is replacing. There is no requirement to amend your membership, but should this change be advantageous to you, please contact our sales office. If we may answer any questions, do not hesitate to contact us.
ABC News asked the club specifically if they will extend the discount to same-sex couples, to which a spokesman replied, curtly, "It is really defined on Facebook… That is definitely what it says — for public knowledge."