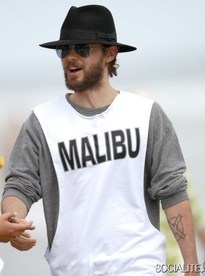 Jordan Catalano wears his geography on his chest.

Six members of Britain's Out to Swim group are within sight of France's shore after embarking on a journey across the British Channel.

Pro-equality group Freedom to Marry is reaching out to young conservatives who want to fight for same-sex couples' rights.

Sure, The Amazing Spider-Man broke box office records, but Bruce Wayne is still far richer than Peter Parker.

Today in ridiculous right-wing delusions: Evangelist Lou Engle claims he and 100,000 can pray HIV/AIDS away.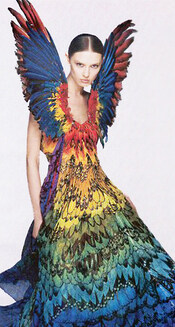 Here, because the world demanded it, is an Alexander McQueen dress made of 50,000 gummy bears.

Where were the bells and whistles for Michael Musto, the journalist who came out long, long ago? "Openly gay was the only way to go, and it did cause problems along the way, but I still wouldn't have even considered being in the closet… I stood my ground, but the gay groups paid it no notice, preferring to reward either closet cases or the types of gay who are tastefully out–i.e., they mention it once in an interview, then never again, certainly not while on camera."

Listen to rapper Nas and the late Amy Winehouse's collaboration, "Cherry Wine."

Congrats to Chloe Sevigny, again the face Miu Miu after 16 years.

According to Ann Romney, wife of GOP presidential candidate Mitt Romney, her husband is looking for a female running mate, because that worked out so well in 2008.

On a related note: Romney reportedly broke GOP records by bringing in $100 million in donations last month.

56% of the continental United States is now officially in a drought.

A Florida judge reset George Zimmerman's bond at $1 million after calling Trayvon Martin's alleged killer back to jail over he and his wife lied about their finances.

Just a few months after asking for forgiveness for consistently bashing gay people in his music, Reggae artist Beenie Man offers this comment homosexuality: "I cannot, I do not support a gay lifestyle, because it's not wholesome to mines. But I don't have the right fi tell a man say, 'Your decision is wrong.' I don't have the right if tell a man say, 'Who you love is the wrong person.' It's not my right. None at all whatsoever."

Following their success with the movie Game Change, about John McCain and Sarah Palin's doomed 2008 White House run, HBO is reportedly looking to produce a biopic about Fox News overlord Roger Ailes.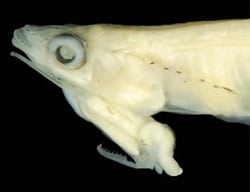 "The fish with its genitals on its head." 'Nuff said.

And congratulations to Prince William, who just became Knight of Thistle. Quick, let's get into distress and let him save us!

Anti-Gay from the Family Research Council Tony Perkins offers his freedom-loving thoughts on 4th of July: "The Laws of Nature that our Founders invoked also compel us to recognize marriage as the union of one man and one woman."