Saudi Arabia will send two female athletes to compete in the London 2012 Olympics, ending an all-male policy on competitors from its country, the AP reports: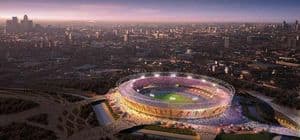 The decision, announced Thursday by the IOC, means every country competing in London will include women athletes for the first time in Olympic history.
The two female Saudi competitors are judo athlete Wodjan Ali Seraj Abdulrahim Shahrkhani and 800-meter runner Sarah Attar. The athletes, who were invited by the International Olympic Committee, were entered by the Saudi Arabian Olympic Committee by the July 9 deadline.
"This is very positive news and we will be delighted to welcome these two athletes in London in a few weeks time," IOC President Jacques Rogge said in a statement.
Brunei and Qatar are also including women on their teams for the first time.