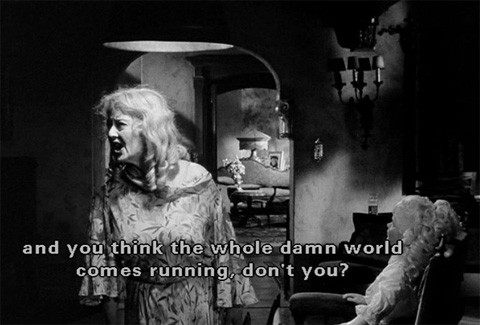 Writer-director Walter Hill will pen and direct a remake of 1962's What Ever Happened to Baby Jane? which starred Bette Davis and Joan Crawford as Baby Jane Hudson and her crippled sister Blanche, according to The Hollywood Reporter:
Hill will adapt the screenplay from Lukas Heller's screenplay for the original film, which in turn was based on Henry Farrell's novel.
The announcement is sure to trigger lots of speculation over which current actresses can step into the roles so vividly created by Davis and Crawford. "The two equal leads demand great performers – that is a given," Hills said. "The intensity of the gothic storyline makes a reconfiguration of the drama still a potentially searing experience. The idea is to make a modern film without modernizing the period. It needs to resonate the golden age of Hollywood."
Who would you cast in the remake? Please have at it in the comments.
A clip from the classic, AFTER THE JUMP…