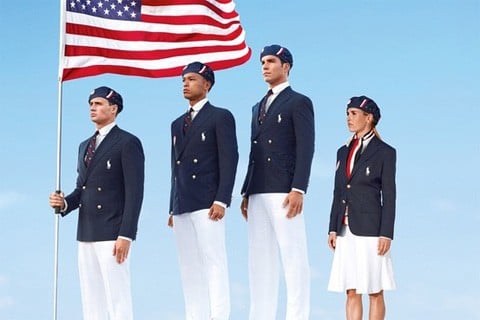 Democratic and Republican lawmakers are equally outraged over Ralph Lauren's Olympic uniforms which are entirely made in China. The AP: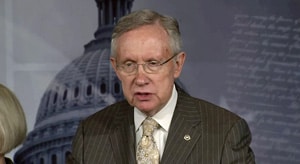 "I am so upset. I think the Olympic committee should be ashamed of themselves. I think they should be embarrassed. I think they should take all the uniforms, put them in a big pile and burn them and start all over again," Senate Majority Leader Harry Reid, D-Nev., told reporters at a Capitol Hill news conference on taxes.
"If they have to wear nothing but a singlet that says USA on it, painted by hand, then that's what they should wear," he said, referring to an athletic jersey.
The U.S. Olympic Committee defended its choice:
"Unlike most Olympic teams around the world, the U.S. Olympic Team is privately funded and we're grateful for the support of our sponsors," USOC spokesman Patrick Sandusky said in a statement. "We're proud of our partnership with Ralph Lauren, an iconic American company, and excited to watch America's finest athletes compete at the upcoming Games in London."
Watch lawmakers sound off, AFTER THE JUMP…