Vietnam's government is considering legalizing same-sex marriage, a move that is shocking everyone, the AP reports: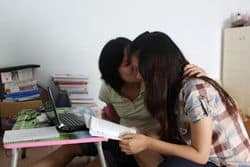 Even longtime gay-rights activists are stunned by the Justice Ministry's proposal to include same-sex couples in its overhaul of the country's marriage law. No one knows what form it will take or whether it will survive long enough to be debated before the National Assembly next year, but supporters say the fact that it's even being considered is a victory in a region where simply being gay can result in jail sentences or whippings with a rattan cane.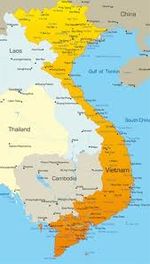 Much of it seems to be a public perception issue driven by the media:
Vietnam seems an unlikely champion of gay-rights issues. It is routinely lambasted by the international community over its dismal human rights record, often locking up political dissidents who call for democracy or religious freedom. Up until just a few years ago, homosexuality was labeled as a "social evil" alongside drug addiction and prostitution.
And Vietnam's gay community itself was once so underground that few groups or meeting places existed. It was taboo to even talk about the issue.
But over the past five years, that's slowly started to change. Vietnam's state-run media, unable to write about politically sensitive topics or openly criticize the one-party government, have embraced the chance to explore gay issues. They have run lengthy newspaper stories and television broadcasts, including one live special that won a top award.
Vietnam would be the first Asian country with marriage equality if it goes through, but several steps remain before that happens:
The Justice Ministry will consider opinions from the public along with government agencies before submitting its draft proposal to the National Assembly next May on whether to recommend same-sex marriage or some other type of legal recognition with rights. Then, it must be approved by a majority of parliament.