Democratic Minority Leader Nancy Pelosi made note in a tweet yesterday that she prefers her chicken without a helping of bigotry:
"For the record, I prefer Kentucky Fried Chicken. #ChickFilA"
In related news, one of Romney's top VP hopefuls showed his support for Chick-fil-A: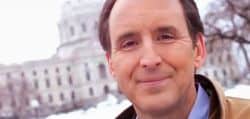 Top Mitt Romney surrogate and potential vice presidential candidate Tim Pawlenty came to Chick-fil-A's defense during a Romney campaign event in Cary, North Carolina on Saturday, bragging to a small group of supporters that he ate lunch at the fast-food franchise, which refuses to offer any employment protections to LGBT employees and has donated millions of dollars to ex-gay ministries.
And the University of Louisville President and Provost won't be eating there any time soon:
U of L spokesman Mark Hebert confirmed Friday a statement from the university to the university's Office for Lesbian, Gay, Bisexual and Transgender Services that said "the president and the provost will not be eating at Chik-fil-A anytime soon."
Hebert said the university is not elaborating at this time on the statement.
The LGBT Services Web site published a statement Friday that said the university administration has commented on the presence of a Chik-fil-A restaurant in the Student Activities Center on campus and an online petition to have it removed.
Meanwhile, Change.org sent out notice yesterday that students from seven schools across the country have started petitions to get Chick-fil-A off their campuses:
The petitions target officials at the University of Illinois, University of Kansas, Indiana University-Purdue University Indianapolis, Ball State University, College of Charleston, Wichita State University, and Minnesota State University.