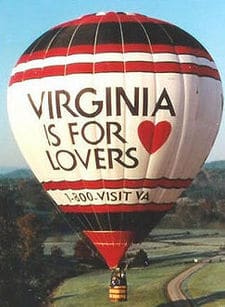 News last week that Roanoke Health Club, a private club owned by Virginia's largest health care provider, Carilion Clinic, rejected a couple because they're gay inspired another couple to come out with their own tale of discrimination.
According to Chanda Ingram and Nikki Hyler, another Carilion-owned club, the Botetourt Athletic Club, turned them away after learning they are lesbians.
Local NBC station WSLS reports:
Ingram said she looked at the BAC [Botetourt Athletic Club] with her then 7 year old daughter, Abby.

Ingram claims the BAC representative was just about to grant her the family membership when he asked if her "husband" could come in and sign the paperwork.

When she explained she had no husband, instead she had a partner, Ingram said the BAC employee immediately rescinded the offer for family membership.

"I was truly speechless," Ingram said. "We just walked out at that point."
Carilion, as you can imagine, had no comment.