Washington D.C. Mayor Vincent Gray has made his views about Chick-fil-A known, on Twitter: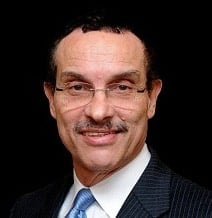 "Given my longstanding strong support for LGBT rights & marriage equality, I would not support #hatechicken"
The WaPo reports:
Earlier Friday, Gray declined to take a stand on the company, saying he needed more time to review its position on gay rights. But administration officials noted Gray has been a strong supporter of gay rights. In 2010, when he was council chairman, Gray helped legalize same-sex marriage. Last month, as mayor, Gray signed into law what he called one of the nation's toughest anti bullying laws.
Gray waded into the Chick-fil-A debate even though the company does not have a big presence in the city and has no known plans for an expansion. Though the company's Web site lists nearly two dozen locations in the Maryland and Virginia suburbs, the only location in the District is on the grounds of Catholic University.
Gray later responded to Twitter users about his statement, adding: "What's embarrassing about supporting equal rights for your gay fellow Americans?…This is about more than their CEO's personal opinions. They also give hundreds of thousands of dollars to anti-gay groups…I said I oppose them, but cannot legally bar them…Because they give significant amounts of $$ to organizations that actively oppose equal rights for gay people."