A San Diego megachurch is holding a summit on same-sex marriage today in an attempt to ratchet down the rhetoric, the Union Tribune reports: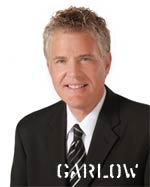 Pastor Jim Garlow is promising something different as he welcomes several notable figures to his Rancho San Diego megachurch, including Gene Robinson, the first openly gay person to serve as a bishop of a major Christian domination.
"I feel like there's way too much misunderstanding and way too much name-calling on this issue and not enough civil, respectful dialogue," Garlow said.
The setting is not exactly neutral territory. Garlow helped spearhead the passage of Proposition 8, the 2008 ballot measure that blocked same-sex unions in California. His evangelical church, Skyline, is widely known for its social conservatism.
Robinson applauded Garlow's move: "I think the real goal is not to change other people's minds, but to show that people with opposing views can have a civil dialogue."
Earlier this year, Garlow warned that gay marriage "may cost us our lives." Watch, AFTER THE JUMP…