Margaret Cho knows that most LGBT citizens are not single-issue voters living in a marriage equality bubble: "I think it's important to acknowledge that even though we are fighting
the fight for marriage equality, we're still citizens of this country,
and it doesn't mean that we're not concerned with things like the
economy or unemployment or healthcare."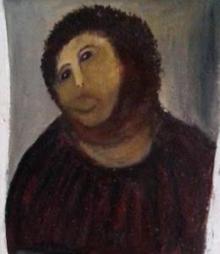 This is kind of sweet: a woman in her 80s thought a 19th century painting of
Jesus looked a little worn, so she tried to fix it herself. This is the result.

Can you help Gawker sift through over 900 pages of concerning Mitt Romney and Bain Capital's intentionally confounding finances?

Romney says he won't disclose donations to the Mormon Church because they are "personal".

Opponents of a proposed non-discrimination ordinance in Jackson, MI are citing the 2008 firing of Crystal Dixon, the University of Toledo HR staffer who sacked after slamming gays in an op-ed, as an example of how homophobes will be impacted by such protections. They fail to mention the non-discrimination proposal does not in fact curtail free speech.

Wikileaks cables show backroom diplomatic chatter between the United States and Sweden on Uganda's "kill the gays" bill. Said then-US Ambassador to Uganda Jerry P. Lanier after financial pressure built against the homophobic government: "We believe that it is now important to limit our public statements on
this issue to give Ugandan leaders some time to resolve this problem
internally".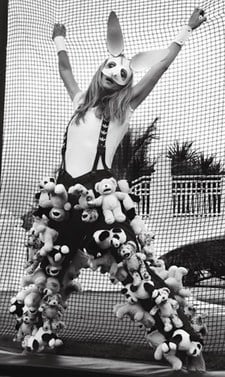 This is Celine Dion. Yes, really.

Former Arkansas Gov. Mike Huckabee continues to stand by Todd Akin. "There is a vast, but mostly quiet army of people who have an innate sense of fairness and don't like to see a fellow political pilgrim bullied," said the failed presidential candidate.

Washington Senate candidate Ryan Baumgartner used some pretty salty language in an email to a reporter. That was dumb.

Olympic swimmer Ryan Lochte is "happy" he didn't find himself at Prince Harry's raucous Vegas after-party.

Meanwhile, the Royals are pretty consternated by those pictures of Harry holding his little prince.

Mary Fisher, an instant legend after discussing her HIV positive status at the 1992 Republican National Convention, has not given up her fight and is still trying to get the GOP to listen, though admits she barely recognizes her party. "What does Republican mean anymore?" she wonders in a New York Times profile. "I'm a Gerry Ford Republican, and my party's gone someplace else. I feel like I want to stay a Republican because they might listen to me."

More on the slow erosion of homophobia in hip-hop.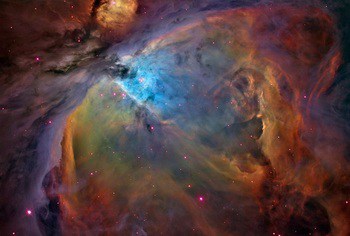 The incredible Orion Nebula. Discuss.

Sofia Vergara does a pretty good Lucille Ball.

The White House still won't release President Obama's beer recipe.

Shia LaBeouf and Guy Pearce make quite the red carpet couple.

Even more footage from the upcoming season of American Horror Story.


While some states have yet to fill their numerical goals for openly LGBT
delegates sent to the upcoming Democratic National Convention, records are being set in other ways: "[The National Stonewall Democrats have so far] identified at least 470
openly LGBT delegates that are set to attend the convention… [470] exceeds the goal of 418 delegates at the
convention and is already higher than numbers from 2008, when 277
delegates participated."