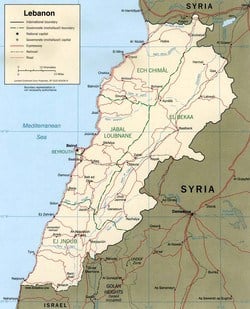 Less than a month after 36 Lebanese men suspected of being gay were rounded up at a theater, two men in their twenties have been arrested after getting caught in the back of a car together:
From Haaretz:
Police in Beirut arrested two men on Friday morning on suspicion that they are gay, media reports claimed.

The two men, aged 22 and 24, were arrested in the Ashrafieh neighborhood after being caught while undertaking what was called in media reports 'immoral activity' in a car belonging to one of the suspects.
The men face up to a year in jail if convicted of "unnatural" intercourse.