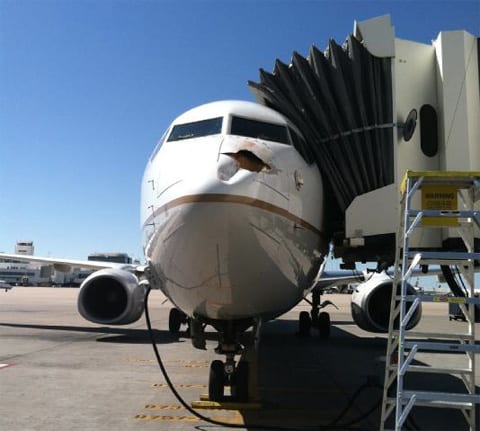 A United Airlines 737 descending into Denver was struck by a bird, landed safely:
Unsightly as the nasal indentation may have been, an aviation expert told the station that the nose is actually the best place for an airplane to get hit.
"It didn't affect the engines. It didn't affect the landing gear from coming down at all," Steve Cowell, who is also a pilot, told the station. "Passengers probably wouldn't have felt anything, but the pilot certainly would have heard the smack of the bird on the nose."