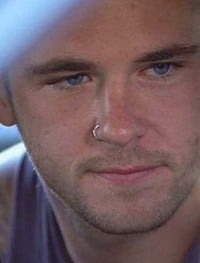 Australian reality "star" Daniel Folkes was charged after he and two of his pals allegedly verbally abused a man while Folkes urinated on him, the Sydney Morning Herald reports:
A cast member of the reality TV show The Shire has been charged following an alleged homophobic attack in Surry Hills on Thursday night that also involved two other cast members.

Daniel ''Folkesy'' Folkes, 24, was arrested shortly before midnight after allegedly urinating on a man while the two other cast members, aged 27 and 28, abused him with homophobic insults.
The 28-year old cast member, named Jye, was arrested to verbal abuse. The men were reportedly out celebrating a birthday. Because nothing says "I'm older and more mature" than bullying someone.