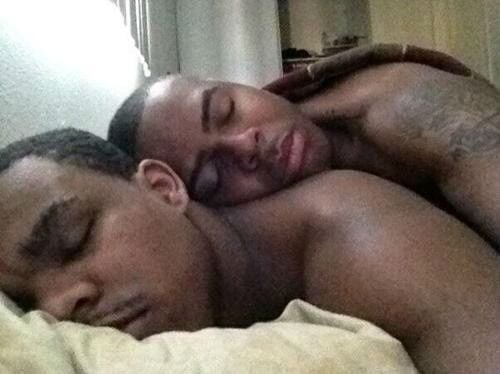 The rapper Bow Wow has found himself in a bit of a gay Twitter drama.
It began when the above picture was posted on the musician's Twitter. Bow Wow claimed it was placed by a photoshopping hacker, a story that seemed plausible as a mystery poster calling himself @7_i_Am  promoted his own mix-tape and asked Brown for $10,000 to return the allegedly hijacked account. Mr. Wow then tweeted to followers, "got 2500$ to any Detroit ni**a that finds @7_i_Am and slaps the p*ss outta dis ni**a. Word!"


The so-called hacker then later tweeted that Bow Wow's team was simply trying to do damage control. The man in that account's picture kind of resembles the man with Bow Wow in the photo above, the photo Bow Wow claims was photoshopped. Now, I'm no photoshop expert, so anyone out there have an opinion on this digital mystery?