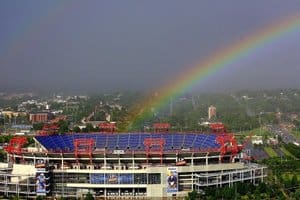 Chris Geidner and Kevin Lincoln at BuzzFeed today published a lengthy article exploring the behind-the-scenes work being done to make professional sports, including the NBA, the NFL and MLB, more LGBT friendly.
The piece looks at the pro-equality training players are now going through, explains the slow evolution of inclusion in the arena and also does a great job of reminding non-sports fans why sports teams must be a cornerstone in advocacy efforts:
"Leagues, teams and athletes hold the same cultural status that networks, studios or celebrities do — in some cases perhaps even more — and have just as much potential to make the world a safer place for LGBT people," said GLAAD Director of News and Field Media Aaron McQuade. "There are dozens of outlets dedicated to nothing but sports, and those involved with the sports world are some of the most active and influential in social media."