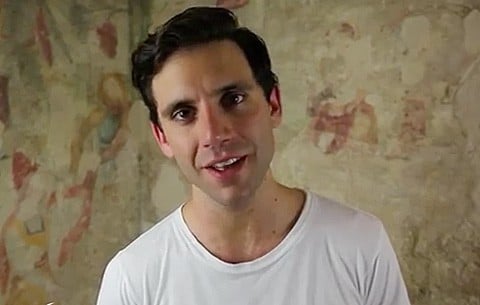 British pop star Mika, who told a Dutch magazine in 2009 that he was bisexual after months of refusing to address his sexuality, indicates to Instinct magazine that his understanding of his sexuality has become more finely tuned:
Earlier this week, in a world exclusive, Mika sat down with Instinct to set the record straight (so to speak): "If you ask me am I gay, I say yeah. Are these songs about my relationship with a man? I say yeah. And it's only through my music that I've found the strength to come to terms with my sexuality beyond the context of just my lyrics. This is my real life."
Said Mika in 2009:
"I've never ever labeled myself. But having said that; I've never limited my life, I've never limited who I sleep with. So, whatever. (…) Call me whatever you want. Call me bisexual, if you need a term for me…There are ways of being a role model without having to always having to establish yourself with a label. Let's say if you're a 16-year-old guy, and you're not sure about your sexuality, you should be as free as you want…Having a role model who makes you feel like it's alright to do whatever you want, without the pressure of a label, I think that's a good thing as well. I think there's a million different ways to do it, there isn't only one. And I hope I'm right."
Mika released an EP, Mind Games, on August 1.
His track "Celebrate", featuring Pharrell, AFTER THE JUMP…