The Journal of Bioethical Inquiry recently published a paper detailing an increasing amount of off-label medical intervention used by U.S. doctors to prenatally engineer fetuses with steroids in order to prevent intersex, tomboy, and lesbian babies, according to a Northwestern University report compiled largely with findings obtained from Freedom of Information Act requests: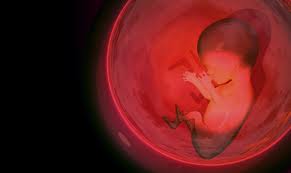 The pregnant women targeted are at risk for having a child born with the condition congenital adrenal hyperplasia (CAH), an endocrinological condition that can result in female fetuses being born with intersex or more male-typical genitals and brains. Women genetically identified as being at risk are given dexamethasone, a synthetic steroid, off-label starting as early as week five of the first trimester to try to "normalize" the development of those fetuses, which are female and CAH-affected. Because the drug must be administered before doctors can know if the fetus is female or CAH-affected, only one in eight of those exposed are the target type of fetus.
The off-label intervention does not prevent CAH; it aims only at sex normalization. Like Diethylstilbestrol (DES) — which is now known to have caused major fertility problems and fatal cancers among those exposed in utero — dexamethasone is a synthetic steroid. Dexamethasone is known — and in this case intended — to cross the placental barrier and change fetal development. Experts estimate the glucocorticoid dose reaching the fetus is 60 to 100 times what the body would normally experience.
According to Northwestern, the report provides evidence that proponents of the intervention are interested in reducing rates of "behavioral masculinization" and the NIH has funded experiments to this end.
There is "a nearly 20 percent 'serious adverse event' rate among the children exposed in utero." Mothers have been told that it is safe but there is no scientific evidence, and the FDA cannot prevent the procedure being advertised as safe because the advertising is done by "a clinician not affiliated with the drug maker."
90 percent of those exposed to the procedure cannot benefit, and medical societies have been saying this for a decade.
According to Northwestern, "The paper is authored by Alice Dreger, professor of clinical medical humanities and bioethics at Northwestern University Feinberg School of Medicine and is co-authored by Ellen Feder, associate professor of philosophy and religion at American University, and Anne Tamar-Mattis, executive director of Advocates for Informed Choice."