Chris Christie will give the keynote speech at this month's Republlican National Convention in Tampa, the NYT reports: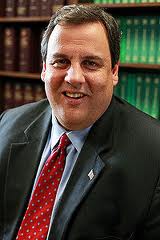 The scheduling decision was first reported online by USA Today early Tuesday and confirmed by Republican officials directly involved in convention planning. The Republican officials spoke on the condition of anonymity because the formal announcement was not planned until later Tuesday.
"I'll try to tell some very direct and hard truths to people in the country about the trouble that we're in and the fact that fixing those problems is not going to be easy for any of them," Christie told USA Today in an interview announcing his speech. He said he will describe his experiences in New Jersey as evidence that "the American people are ready to confront those problems head-on and endure some sacrifice."
The keynote speech is the highest profile spot for someone not accepting the party's presidential or vice presidential nominations.
More here.