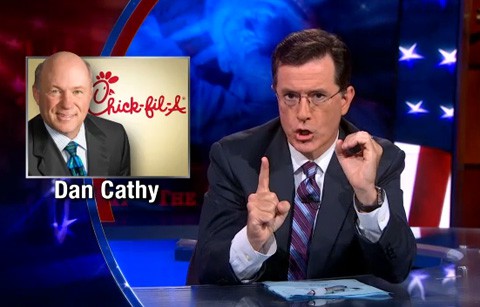 Stephen Colbert looks at Chick-fil-A's anti-gay policies.
"Dan Cathy is the farthest thing from gay. Even his name is boy-girl."
He then suggests that since Chick-fil-A foiled "the heterophobic bigots", other companies follow their lead — associate their products with a divisive political position and wait for the cash to roll in.
Watch, AFTER THE JUMP…