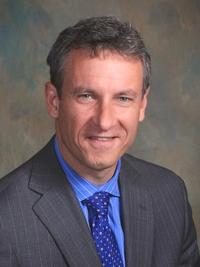 Matt Cartwright, a Democratic congressional candidate from Pennsylvania, said this week that he has completely evolved on the issue of marriage equality.
Though the practicing Catholic said in July that he is not onboard with the Obama administration's pro-equality politics — "I'm very old school and old-fashioned," he said — Cartwright says he has thought long and hard about the issue and now sees the error of his ways.
"It wasn't any 'ah-ha' moment. One thing I didn't want to be was rushed into (making a decision). It seemed like Vice President Biden rushed the president into it," Cartwright told the Times Leader, referring to how Biden said he supported marriage equality before the president had a chance to share his own evolution.
Cartwright continued: "I just kept thinking it over in my mind and I didn't see a good reason to discriminate against a substantial population of American citizens." He also said that he may not have come to this new understanding had it not been for his campaign: "This is a job where you have to take positions."
Laureen Cummings, Cartwright's GOP rival for a seat in the U.S. House, remains steadfast in her opposition to equality: "As a Christian, I believe the Lord says gay marriage, just as divorce, is wrong," she said, before describing the marriage debate as a "wedge issue" used by progressives to "divide the country."