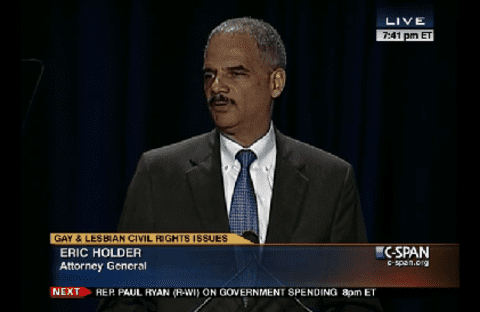 Last night I wrote about how Attorney General Eric Holder delivered the keynote address at the LGBT Bar Association's Lavender Law Conference.
It was there that Holder, by far the most pro-equality attorney general in American history, told the gathered lawyers that they have a "solemn responsibility" to fight discrimination.
Well now you can watch C-SPAN video of that speech AFTER THE JUMP.