A number of prominent women have been announced as speakers at the upcoming Democratic National Convention, Politico reports: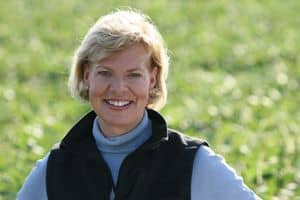 Among the speakers are Wisconsin Rep. Tammy Baldwin, the openly gay Democratic Senate candidate; Illinois congressional candidate and Iraq war veteran Tammy Duckworth; Maryland Sen. Barbara Mikulski, the longest-serving female senator and Nancy Keenan, who heads NARAL Pro-Choice America.
The speaker who may draw the most media attention: actress Eva Longoria, who is a national co-chair of Obama's campaign.
Sandra Fluke, the Georgetown student who has been a surrogate for Obama since her showdown this year with Rush Limbaugh, is also on the list, as are Montana Superintendent of Public Instruction Denise Juneau and Caroline Kennedy, the daughter of the late president.
Also to speak are Planned Parenthood president Cecile Richards and Lilly Ledbetter.