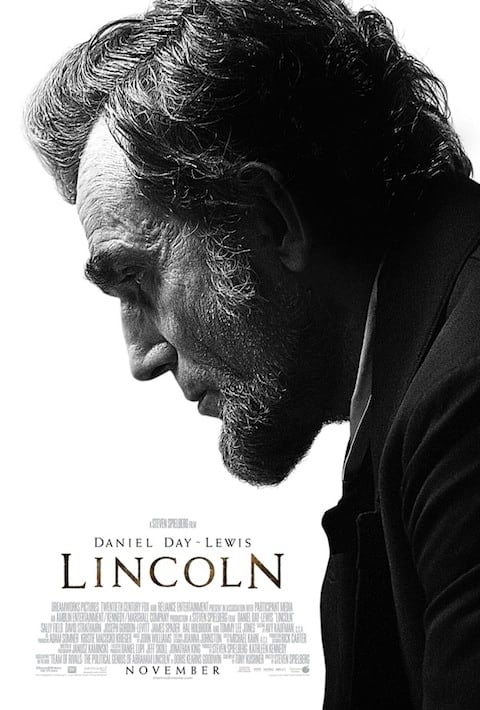 Daniel Day-Lewis looks perfectly Lincolnesque in the new one-sheet for the film, which also now has a synopsis:
Steven Spielberg directs two-time Academy Award® winner Daniel Day-Lewis in "Lincoln," a revealing drama that focuses on the 16th President's tumultuous final months in office. In a nation divided by war and the strong winds of change, Lincoln pursues a course of action designed to end the war, unite the country and abolish slavery. With the moral courage and fierce determination to succeed, his choices during this critical moment will change the fate of generations to come.
Still no word on whether the screenplay by Tony Kushner, based in part on the book Team of Rivals:
The Political Genius of Abraham Lincoln by Doris Kearns Goodwin, will address Lincoln's sexuality at all.