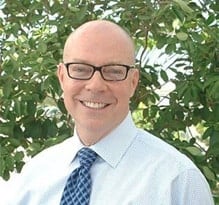 Set to be his first openly gay lawmaker, Floridian Democrat David Richardson vowed yesterday to work for all citizens, not just LGBT people.
"I did not run as a gay candidate and I'm not going to serve as the gay legislator," said Richardson, an accountant who beat the other three Democrats in this week's primary and is running unopposed on the November ballot. "I know how to bring people together." Nor has his sexuality been an issue with voters.
"Not one person closed their door to me because I'm gay," he said of his canvassing efforts. "Not one person brought it up."
In addition to fighting anti-LGBT employment discrimination, Richardson says he hopes to use his business background to tackle Florida's bedraggled budget.