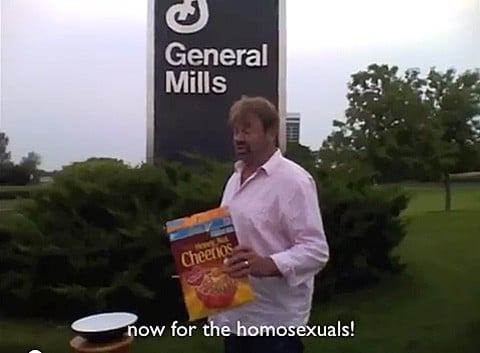 An anti-gay activist lit the lawn of the General Mills corporation on fire after attempting to "torch" a box of Cheerios in a demonstration against the company's pro-equality policies.
Says the man:
"One out of every boxes of 8 boxes of ceral in this country is Cheerios. This is really the treat now for the homosexuals. And this is our protest of General Mills. They're advocating same-sex marriages. So we are gonna torch some cereal."
Watch, AFTER THE JUMP…
The National Organization for Marriage (NOM) recently launched a 'Dump General Mills' boycott.
(via good as you)