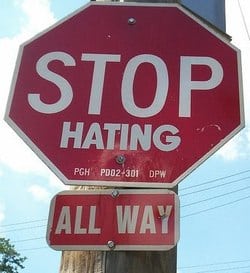 The prosecution didn't need to rest in the case against 36-year old Everett Dwayne Avery, because Avery admitted yesterday that he indeed attacked another man for being gay.
Justin Snow at Metro Weekly provides the details:
Everett Dwayne Avery of Detroit admitted to striking a fellow customer in the face in a Detroit convenience store in March 2011 because of the man's perceived sexuality. Avery's assault resulted in numerous facial injuries to the victim, including the fracturing of the victim's eye socket.

In a statement released today, the Department of Justice confirmed that the 36-year-old Avery had pleaded guilty to the federal hate crimes charge.

Avery is scheduled to be sentenced Nov. 28 and faces a maximum of 10 years in prison.

"Hate-fueled incidents have no place in a civilized society," said Thomas E. Perez, assistant attorney general for the Civil Rights Division. "The Justice Department is committed to using all the tools in our law enforcement arsenal, including the Matthew Shepard and James Byrd Jr. Hate Crimes Prevention Act, to prosecute acts of violence motivated by hate."
This is the second such case to be tried under the 2009 hate crimes law. The first, out of Kentucky, is ongoing.