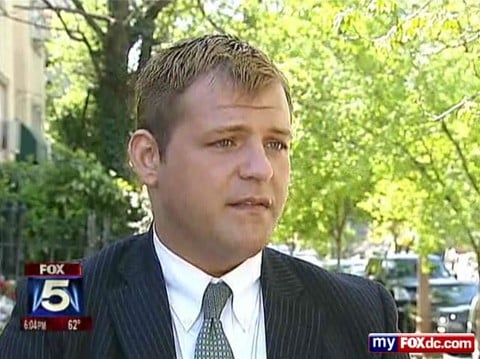 Peter TerVeer officially filed his lawsuit against the Library of Congress for anti-gay harassment he alllegedly received from his supervisor, John Mech.
As the case gets off the ground, the Washington Post offers a refreshed of how TerVeer's Facebook "like" may have led to his firing:
In August 2009, TerVeer pressed the "Like" button on a Facebook page called "TwoDads.us," which fosters support for same-sex parents fighting anti-gay bullying. Mech's daughter saw TerVeer's page and posted the comment "Don't tell me you're weird like that," the lawsuit says.  The suit alleges that a few days later, TerVeer received an e-mail from Mech mentioning his daughter and containing photographs of assault weapons with the caption, "Diversity: Let's Celebrate It." 

From then on, religious lectures were routine, the lawsuit alleges, making TerVeer uncomfortable. During an unscheduled meeting, Mech tried to "educate TerVeer on Hell and that it is a sin to be homosexual" and began reciting Bible verses from Leviticus.  TerVeer's work assignments grew beyond the scope of his experience, leading him to conclude that he was being set up to fail.

He received a negative performance review.
The lawsuit also mentions that TerVeer, like Mech, identifies as Christian, though one of a different breed.
The suit reads: "At the beginning of almost every work-related conversation, Mech
would engage in a religious lecture to the point where it became clear
that Mech was targeting TerVeer by imposing his conservative Catholic
beliefs on TerVeer throughout the workday. TerVeer
proclaims a Christian faith, but one that is accepting of his sexual
orientation."